Wouldn't it be great to have a reliable, trustworthy companion to help you out with your daily Instagram hustle? 
Social media automation tools such as chatbots can be a tremendous asset when it comes to managing customer service and sales on Instagram in a respectful and ethical manner.
No matter how much of a hustler you are, it's essential to take a break from the internet and get some fresh air every now and then. Taking a walk is a great way to relax and look after your mental well-being.
The digital age comes with a lot of advantages, and one of them is the ability to communicate online with automated messaging platforms. 
If you're looking to make the most of Instagram chatbots to help with your business, read further!
What is an Instagram chatbot?
Chatbots are like friendly assistants who can help you out with any questions you may have! They use artificial intelligence to understand what you're asking and respond with an automated message. With a chatbot, you can get answers quickly and easily on Instagram.
Instagram chatbots are a great way to get quick and reliable automatic replies! They can answer your questions, give you helpful suggestions, and even connect you with a real person if you need additional assistance.
Instagram chatbots are a far cry from the questionable bots you've come across on Instagram. What sets them apart? Well, many Instagram bots are automated accounts used to inflate likes, followers, and/or comments, usually in an attempt to give someone a false sense of popularity.
These bots sometimes pretend to be real people, but they're not very convincing. You might find them tagging random accounts in the comments, sending you strange Instagram DMs, or trying to trick you into giving them money. Be aware and stay safe!
Instagram chatbots are all about honesty! Rather than pretending to be real people, they act as a helpful connection between a brand and its consumers. It's all done in real-time, and the chatbots are integrated into the brand's official Instagram account – something that customers can trust.
Chatbots are a useful customer service asset, while bots can be frustrating (and even annoying) at times.
The business benefits of using Instagram chatbots
Let's kick off by taking a look at a few Instagram stats that'll give us a sense of what we're dealing with before diving into the business benefits!
Shopping on Instagram is a great chance for any brand to take advantage of! Instagram users are really keen to buy things. Just like Instagram Stories, posts, and ads can attract customers in a public space, chatbots can help turn that interest into sales in a more intimate setting. In a nutshell, the potential of using Instagram for commerce is huge!
Let's dive into some key benefits of Instagram Chatbots.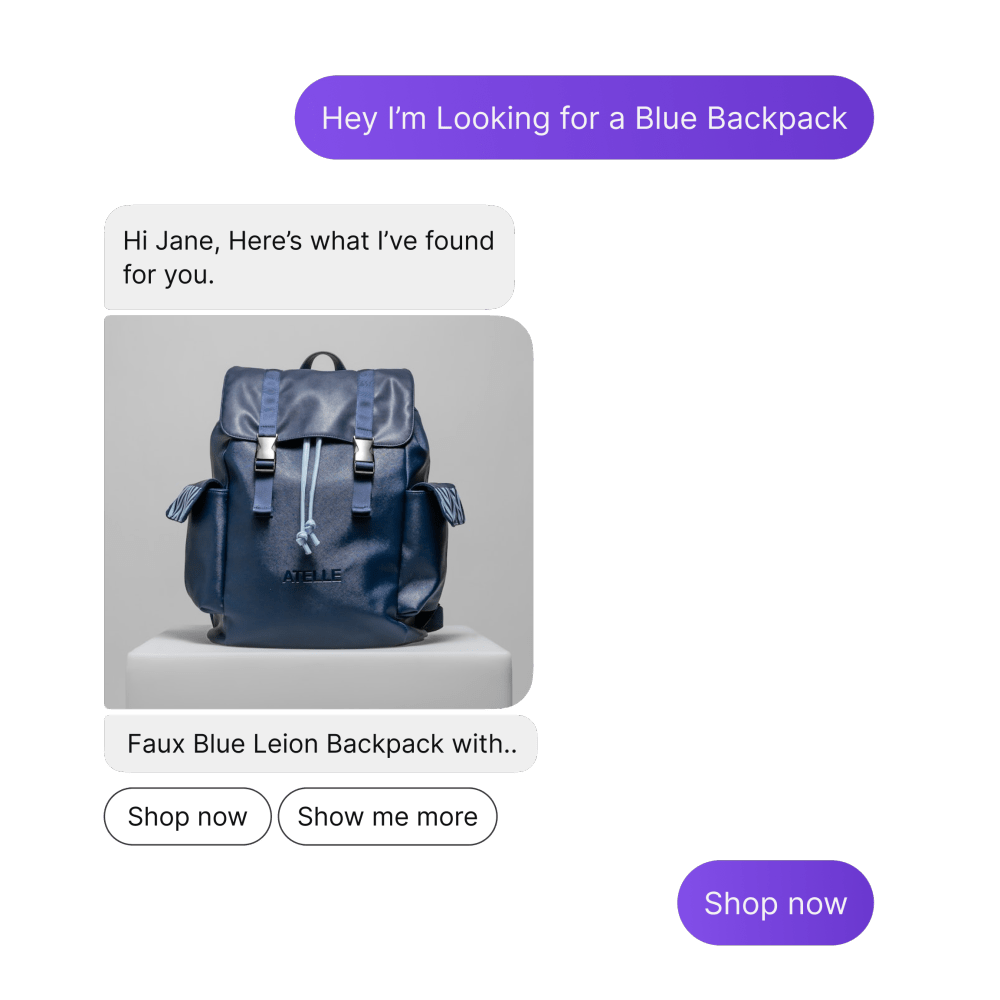 Responding to all your Instagram DMs can take up a lot of your time. But with a chatbot, you can save yourself the hassle! Automated responses make it easy to stay on top of all your customer inquiries – so you can get back to what you do best. Give your Instagram chatbot a try and see how it can simplify your day-to-day!
Automate lead generation and sales
Having an Instagram chatbot is like having a super-speedy and helpful assistant – always eager to help you achieve your sales goals in record time! Plus, you don't have to worry about inviting them to your office holiday party—a bonus!
Chatbots on Instagram can suggest products directly to your customers during the chat, helping create a smoother, quicker purchasing experience!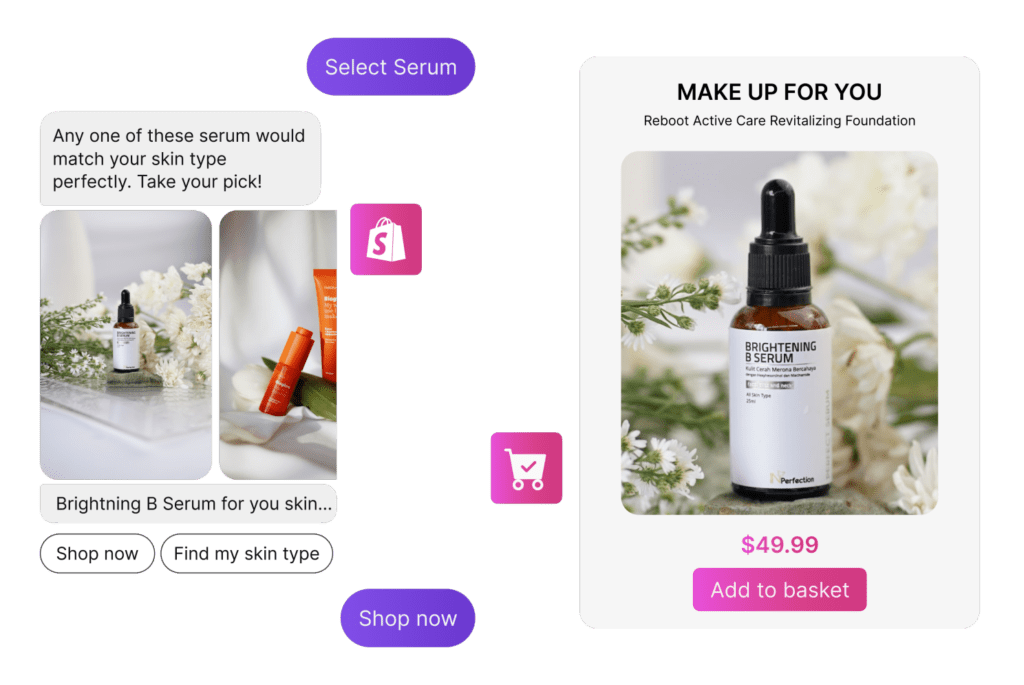 Learn more about your customers
Chatbots on Instagram are great for helping you understand what questions your customers are asking, giving you valuable insight into your customer base.
If you notice that many customers have the same question about your return policy, why not take a look at the wording to make sure it's clear and inviting? It could be helpful to everyone! 
Or, if your chatbot is helping lots of customers find the perfect product and converting those conversations into sales, it's probably a good idea to check that you have enough stock to keep up with the demand!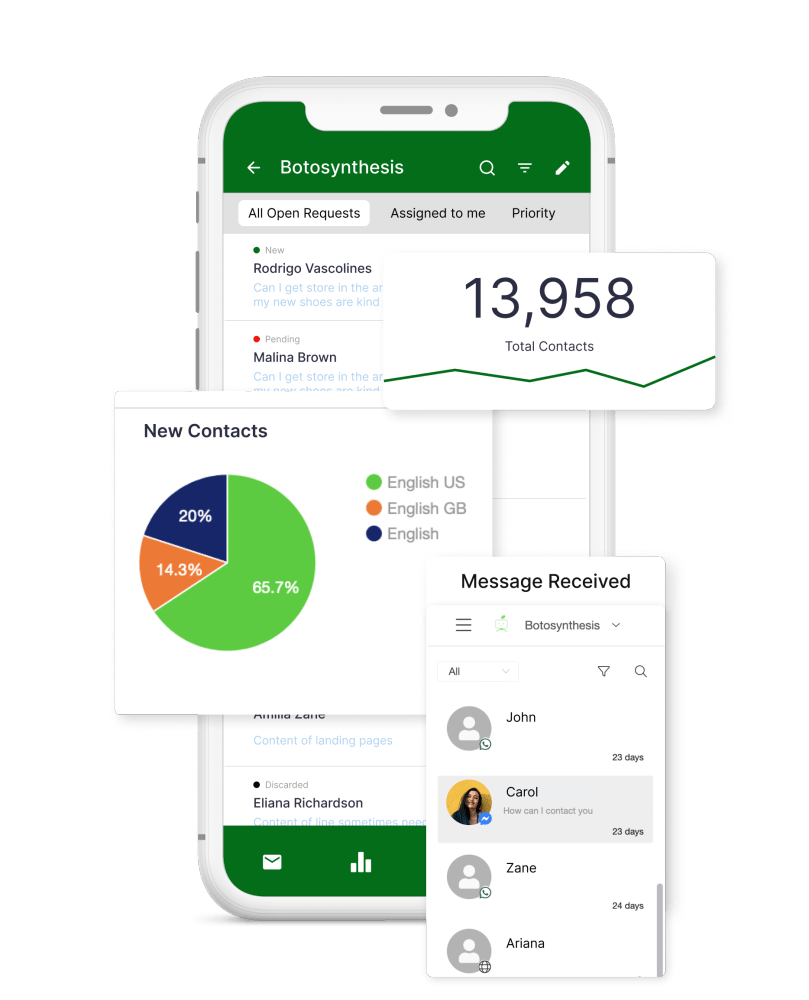 If you answer customer inquiries on your own, of course, you'll get all the information you need – but with a chatbot, you can save precious time while also managing your statistics!
Provide fast and accurate responses
Chatbots don't keep 9-to-5 hours, so they're always ready to provide speedy assistance to your customers. Not only do they save businesses time, but they also help customers get their questions answered right away – day or night! It's not all about you, businesses; your customers will also benefit from the time-saving capabilities of chatbots.
When it comes to nighttime, we've all been there – you're half asleep and you suddenly realize you've replied to a message and you can't even remember what you wrote! Luckily, bots help to keep your Instagram messaging professional and make sure that you don't get caught out by any unfortunate typos or lapses in concentration. So you can rest assured that your work conversations are kept within their rightful boundaries.
Answer in multiple languages
Having the ability to speak many languages is so important when your business is trying to connect with a wide variety of customers!
80% of shoppers are more likely to make a purchase when they have a personalized in-person or eCommerce retail experience, and a big part of that personalization is speaking the same language as your customers.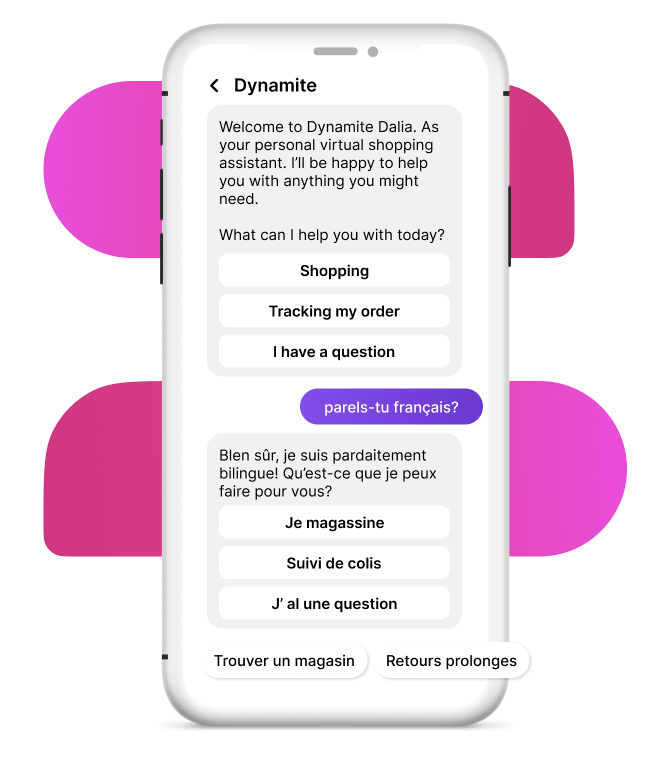 If coding isn't your strong suit, don't worry, you can try Botosynthesis® which has tools to build multilingual bots. So, you don't have to be a tech and language genius to create a multilingual bot!
Build a reputation for your brand
No one enjoys being ghosted, whether in the dating world or in business. Your customers will appreciate the effort you make to stay in touch, and using Instagram chatbots is a great way to ensure that people who message you feel valued.
Advertising and marketing can be incredibly powerful tools, but there's nothing quite like the power of a recommendation from a friend! And using a chatbot to provide prompt and helpful responses to your customers is a great way to create an even better experience – one that will make them more likely to spread the word or come back for more!