With over 2 billion active users and a variety of built-in features, WhatsApp has become the go-to platform for businesses of all kinds.
However, as compared to other communication methods, such as emails/SMS, the platform is slightly more complex to master.
Be it a small-scale or large enterprise, businesses worldwide are trying to interpret how they can use WhatsApp Business for their brand.
To effectively utilise the platform and its benefits, the first and most critical step is to select the ideal account for your business.
The difference between the WhatsApp Business App and WhatsApp Business API is still a point of confusion for many people.
If you are experiencing the same dilemma, let us make this easier for you!
In this blog, we will outline the difference between a WhatsApp business App and a WhatsApp business API to decide which one is right for you, as well as how to use them efficiently for your brand.
WhatsApp Business App vs WhatsApp Business API
If we keep it short, The WhatsApp Business App is meant for small businesses whose prime objective is to communicate with their customers on a one-on-one basis. 
Whereas the WhatsApp Business API is designed for larger firms that require a complete business solution that easily integrates with their other channels and data.
The following is a detailed breakdown of both accounts and their benefits!
WhatsApp Business App is basically a free-to-download mobile app. 
The ideal option for small-scale businesses that do not require complex business processes but want to provide their customers with a personalised and simple way to communicate with their business.
The 3 key advantages of using the Whatsapp Business app are:
Communicate where your customers are most active: The only platform that people of all ages access with ease and are most engaged on is Whatsapp. Connecting with them on a platform like this opens up more possibilities for interaction and conversion.
Much more personal: WhatsApp allows businesses to chat directly with each of their customers and develop personal relationships.
More trust and credibility: When a customer contacts you, they can see straight away that they're communicating with a verified business account. It provides a sense of comfort that they are communicating with a trustworthy source.
More direct and immediate access to your customers is what the app aims to provide.
The steps listed below make it simple to convert an existing phone number you use to communicate with customers into a business account:
Install the WhatsApp App.
Verify the phone number of your business.
If necessary, restore your account from a backup.
Add your business name.
Go to the settings menu within the app to create your profile.
But here are a few things you should keep in mind when switching your regular WhatsApp number to a WhatsApp Business account:
Make sure to back up your messages before you begin the transfer so you don't lose any recent conversations. 
You will only be able to use the Business App and will be logged out of regular WhatsApp. Only if you use different numbers for each can you continue to use WhatsApp Messenger and WhatsApp Business Apps on the same phone.
If you choose to switch your number back to a regular WhatsApp account, you must first cancel your WhatsApp Business Account under Settings > Account. 
Also, if you change your Business account to a different contact number, your WhatsApp Business chat history won't be transferred back to the regular WhatsApp account or to another number.
But that's hardly a rough deal. Here is a list of more features you can use to set up your WhatsApp business account.
Business Profile:  You can provide information about your business, including its name, industry, a brief description, your email, and up to two websites linked with your business.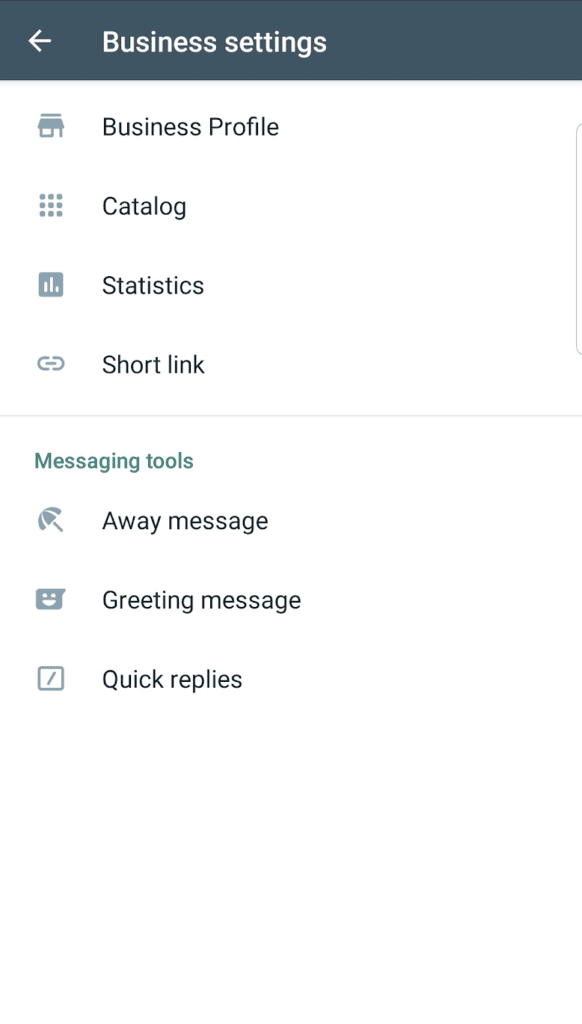 2. Greeting messages: Make a positive first impression on your customers by sending them an automated message when they message you first on WhatsApp.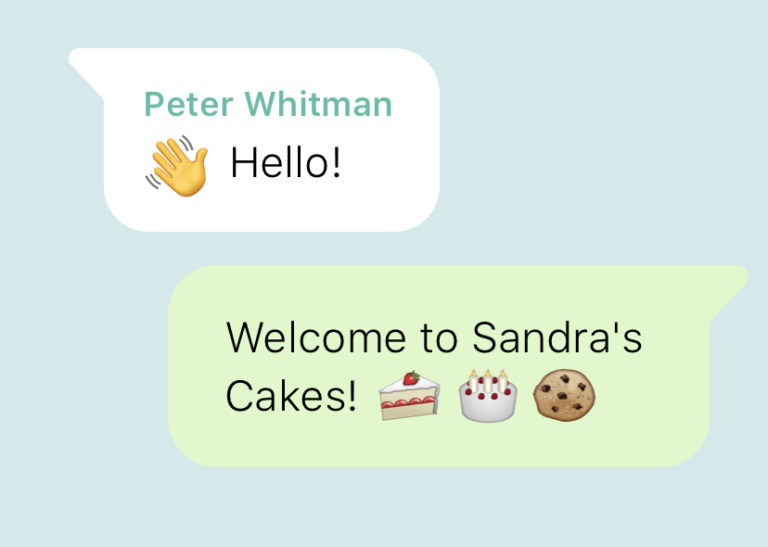 3. Catalog: WhatsApp Business gives you the option to display all of your products and services on your profile, along with their prices, descriptions, site links, and product codes. Consider it as a mini storefront within WhatsApp where customers can browse your products/ services, visit your site with the link or send you a message with the product code to make a purchase. However, keep in mind WhatsApp individually verifies every good or service you include, so you should be careful not to break their rules and list anything that might be illegal.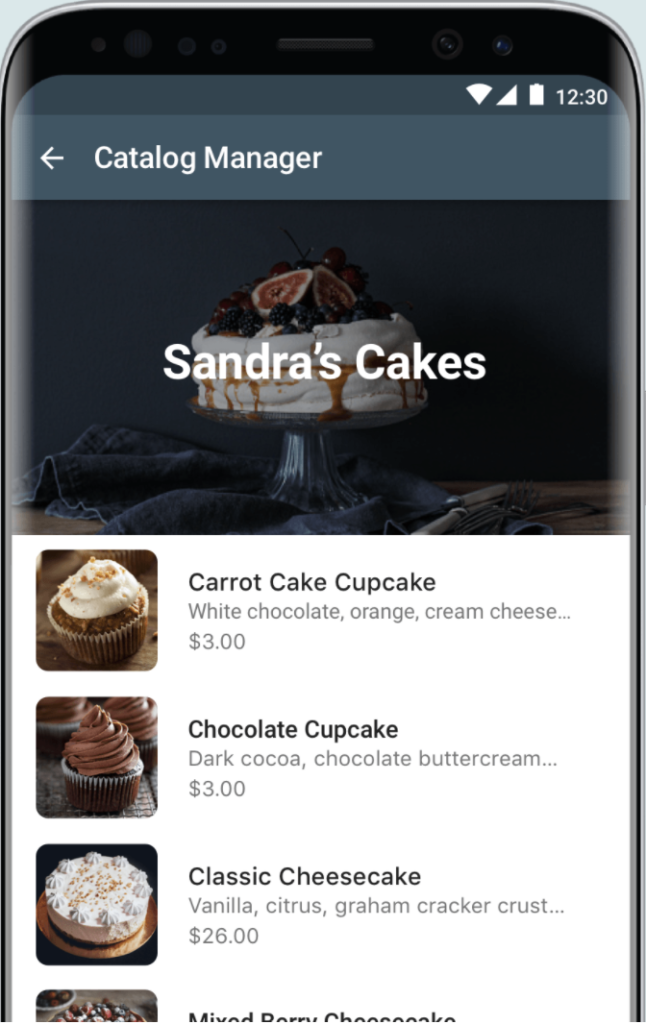 4. Operating hours: Your Business App profile will include your opening hours and location, so you won't have to answer repetitive queries about whether you are available or not.
5. Labels: You could be addressing multiple types of interactions and customer segments, making it difficult to locate a customer when you need to contact them. To overcome this, WhatsApp Business provides labels that can be used to organise your customers and chats. For easier identification, you can make and utilise up to 20 labels, each with different colours, to categorise both – an entire chat or a specific message.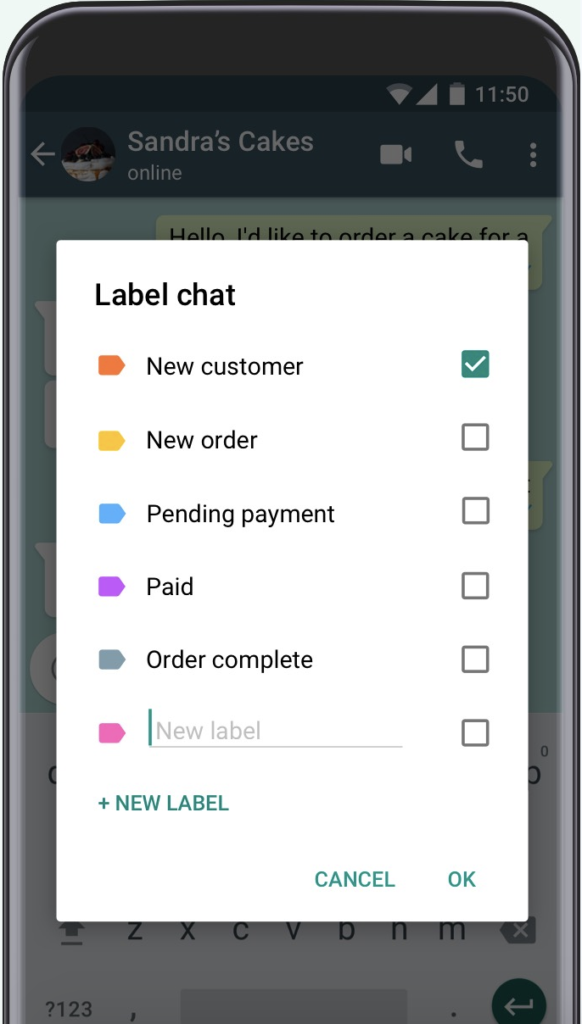 6. Make a broadcast list using the labels: You can make broadcast lists using the labels you've created. These lists will allow you to send a particular message to a selected segment.
7. Away Messages: You can also set up an automated message for non-working days or hours, informing your customers of your work hours and the estimated time they can expect a response from you.
8. Quick Replies: Customers raise standard, repetitive questions most of the time, such as "How much does the product cost?" "size?" etc. In case you receive a large number of such messages at the same time, it can be difficult to respond to each one individually. Quick replies allow businesses to create pre-written responses that can be quickly sent in response to basic queries.
9. Statistics: You can use the WhatsApp Business App to analyse statistics such as messages sent, delivered, received, and read to help you enhance your future efforts.
But there are certain limitations as well:
Only one person can access the business account through the WhatsApp Business App. The most you can do is have another person manage conversations utilising WhatsApp web. With only two potential workers, it can be extremely challenging to handle a large number of messages at the same time.
The WhatsApp Business App also restricts the number of individuals you can communicate with or send broadcast messages to on any given day.
It even restricts the use of any scale or automation with the business account.
If you expect to have more than 300 active users and want to send broadcast messages to them regularly, jump to the WhatsApp Business API section below without any thought and learn how to use it for your business.
The ideal option for established businesses is the WhatsApp Business API – the upgraded version of the WhatsApp Business Account.
The WhatsApp Business API offers far more to help you operate at scale and manage huge volumes of customer chats than the WhatsApp Business Account does.
WhatsApp Business API, with its additional functionalities and extensive integrations, is a communication channel that can compete with most brands' email marketing.
Using WhatsApp Business API, you can:
Create a large number of automatic responses and provide instant responses to frequent customer inquiries.
Establish conversational flows and chatbots to qualify high-value leads, encourage product consideration, or provide self-serve options for making purchases, booking appointments, locating stores, claiming refunds, cancelling orders, etc.
Use natural language processing (NLP) to help understand the various contexts, phrases, and grammatical mistakes that could occur when someone types naturally.
Give any number of human associates the ability to manage customer conversations using a single WhatsApp number and a centralised chat dashboard or app.
Send important and timely messages throughout your customer's shopping journey, including order confirmations, shipping updates, appointment updates, account updates, issue resolutions, and OTP verifications.
Automate critical steps in the customer experience, such as collecting receipts, making additional purchases, using coupons, and checking and redeeming loyalty rewards.
Monitor the response to your notification in order to interact with and convert high-intent customers.
Using WhatsApp Business API, businesses have:
Increased Opt-in rates
Increased message delivery and open rates by 98%.
Gained new customer
Increased customer satisfaction and NPS 
Used automation to handle a higher volume of customer queries
Increased conversion rate 7 times.
Decreased customer response time
Increased first contact resolution
Reduced operational costs 
Increased customer retention
A side-by-side comparison of WhatsApp Business App vs WhatsApp Business API
The following table compares the actual features of both options.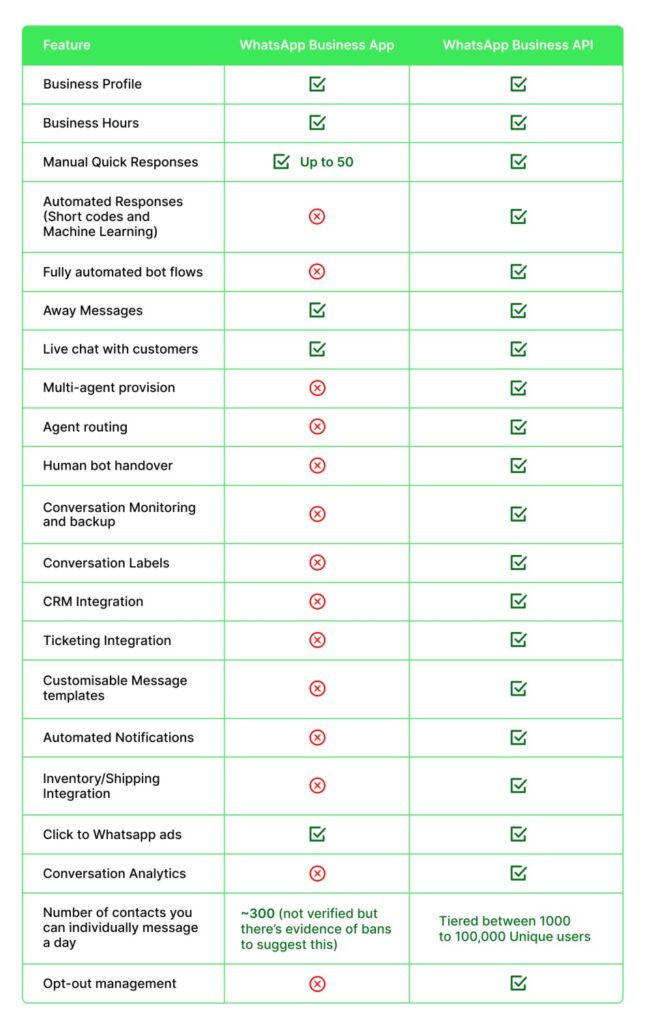 What's right for your brand?
It is now evident that WhatsApp Business App is best suited for small, local businesses with less clientele. On the other hand, Well-established enterprises that require more advanced functionalities to successfully manage their large (more than 300 customers) customer base should go for the WhatsApp Business API!
But this is not all!
The WhatsApp Business API does not have its own interface; instead, it uses the front end of the platform to which it is connected. 
You must either create your own solution, which WhatsApp must authorise or partner with other service providers, like Botosynthesis, to gain access to the API and get a platform to connect it with.
However, there is a bright side: it also makes WhatsApp compatible with other marketing tools. For example, if you use a live chat platform like botosynthesis, you can manage all your chats from Facebook Messenger and WhatsApp in a single place!
If you need any extra assistance with making the decision, feel free to reach out to our team here, who will help you get the best for your business.
By connecting your WhatsApp Business API account with an official platform like Botosynthesis, you can:
Send out broadcast messages to an unlimited number of WhatsApp subscribers (to opted-in users).
Get a Verified Green Tick on WhatsApp to Increase Business Authenticity
Launch Retargeting Broadcast Campaigns
Use WhatsApp integrations to automate notifications.
Integrate WhatsApp Chatbots to automate sales and customer service.
Provide live human chat support on an unlimited number of devices.
And much more…
No need to struggle to access and verify the Whatsapp Business API for your business!
Apply for WhatsApp Business API with Botosynthesis® & boost your sales 3x from Day 1!