With over 1.5 billion active users, WhatsApp is a widely accepted messaging app. With its numerous benefits, WhatsApp is without a doubt the best platform for communicating with friends, family, co-workers, and for other business purposes as well!
However, in order to get the best results from the platform, you must use the account type that is best suited to your needs!
In this post, we'll outline the differences between the three types of WhatsApp accounts: Personal, Whatsapp Business and Whatsapp Business Cloud API and help you decide which one is right for you.
WhatsApp Account Types: Personal, Business, and Business Cloud API
There are 3 types of WhatsApp accounts: Personal, Business, and WhatsApp Cloud API. Which one is right for you?
A personal account is intended for people who use WhatsApp to communicate with family and friends. Personal accounts are the most basic type of accounts and are completely free.
For those who use WhatsApp to communicate with clients or customers, a business account is required. The Business account has some features that are not available in the Personal account, such as the ability to create messages longer than 160 characters, the ability to create labels for messages, and the ability to monitor the delivery and read receipts for messages.
If your business wants to use the Official WhatsApp Business Platform, you'll need a WhatsApp Business Cloud API.
The WhatsApp Cloud API account includes all of the features of the Business account, as well as the ability to create a profile for your business, manage multiple accounts, and view insights about your messages.
What's the Difference Between Personal and Business WhatsApp Accounts?
All three accounts have their own distinct set of features and advantages.
Personal WhatsApp accounts are for individuals. They enable you to have one-on-one conversations with your friends and family. In addition, you can share documents, videos, and images with them.
Business WhatsApp Accounts are available for businesses of all sizes. They enable you to communicate with your customers and employees in a more professional manner. You can share photos, videos, and documents, as well as send messages to multiple people at once.
What's the Difference Between Whatsapp Business Account and Whatsapp Cloud API Account?
The main difference between a Whatsapp business account and a WhatsApp Cloud API account is that the API account has been verified by WhatsApp. This means that the account has been verified as belonging to a business, and it will be listed in the official WhatsApp Business directory.
Although personal accounts can be used by businesses to transact, it's important to keep in mind that WhatsApp does not verify these accounts. Therefore, you must set up a WhatsApp Business account if you want a verified account to represent your business.
WhatsApp Cloud API Accounts are available to businesses that wish to use the official WhatsApp Business platform. They include all of the features of a Business account as well as additional tools for managing your business. You can, for example, view message statistics, connect with other businesses, and many more.
Which WhatsApp Account Is Right for Me: Personal, Business, or Business API?
Which of the three WhatsApp account types is best for you, then?
Personal WhatsApp accounts are for individual use and can only be used by one person. The simplest kind of account, which is ideal for connecting with friends and family.
Business WhatsApp accounts are available for all sizes of businesses. In addition to letting you send and receive messages from customers, they also let you create a verified business profile.
For large businesses that want more control over their account, WhatsApp Cloud API account is more suitable. In addition to having all the features of a standard business account, they also let you add a contact form, multiple admins and much more.
How to Set Up a WhatsApp Business Account
Now that you are familiar with the different kinds of accounts available — It's time to create your own WhatsApp account. To create a WhatsApp Business account, you must first have a personal account. The following are the steps to take:
1. Open WhatsApp and go to Settings > Accounts > Add Account.
2. Select WhatsApp Business from the list of options.
3. Enter your phone number and click Next.
4. Verify your number by entering the code sent to you via SMS.
5. You'll then be asked to create a name for your business and choose a category.
6. Add a profile photo and description for your business, and you're ready to start using WhatsApp Business!
However, with a WhatsApp business account, you cannot broadcast messages to more than 256 people in your contact list, you cannot track analytics, you cannot automate customer support with a WhatsApp chatbot, cannot verify your business with the green tick, and many more.
To overcome these constraints, you must set up a WhatsApp Cloud API Account.
But here's the catch: to use and manage Whatsapp Cloud API efficiently, you need official platforms like botosynthesis.ai.
How to Set Up a Whatsapp Cloud API Account (with Botosynthesis)
It is extremely easy to set up a WhatsApp Cloud API Account with botosynthesis!
Just a few easy steps!
Creating a WhatsApp Cloud API Account only requires the following 2 things:
A Business Website — A Business Website is required to gain access to the WhatsApp Business API.
A New Phone Number — You require a working phone number that isn't already associated with any WhatsApp accounts. Using an old phone number is also an option, but you'll need to permanently delete the WhatsApp App/Account that's currently running on it.
Take the steps listed below if you satisfy these requirements:
Step 1: Apply for Whatsapp Cloud API
To get started with the process of setting up a WhatsApp Cloud API account for your business, visit the link below.
👉 https://botosynthesis.ai/docs/whatsapp-automation-using-whatsapp-cloud-api/
Step 2: Register on botosynthesis.ai
You can register on the botosynthesis platform by clicking the link below using your Google or Facebook account.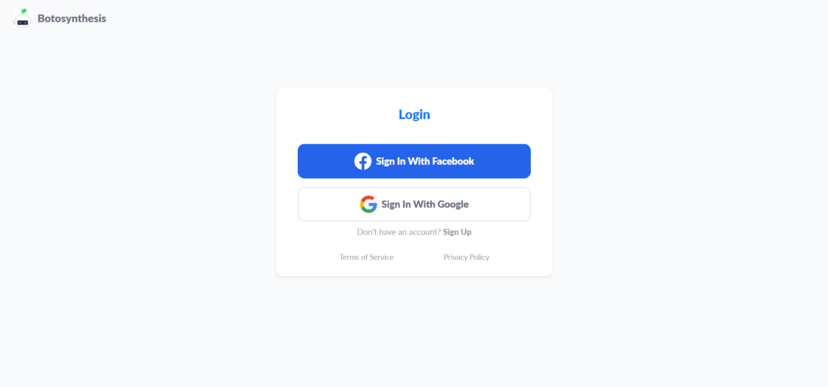 If you use a different business account other than those mentioned above, Click the sign up button next to "don't have an account?"
Step 2: Connect your business channel
It will further direct you to the next page having multiple channels listed.
Select Whatsapp -> Continue.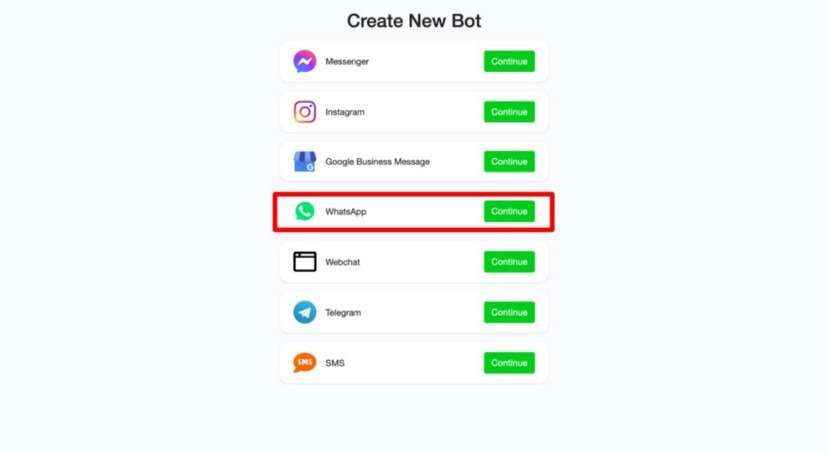 Step 3: Select your facebook business account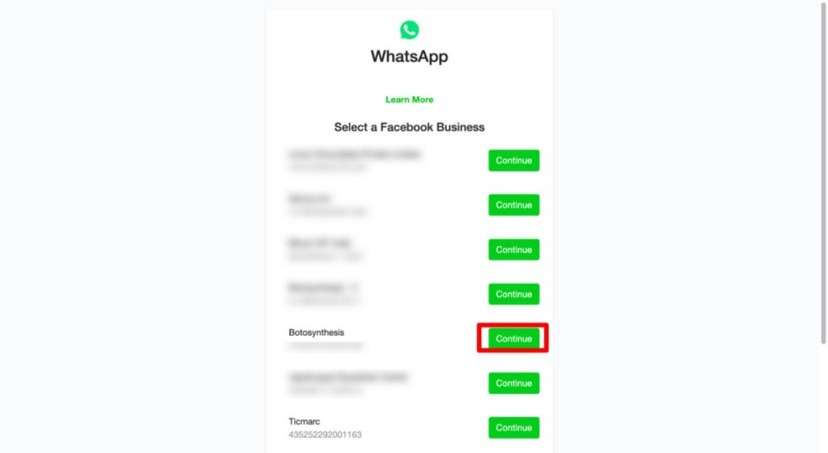 Next, select your Facebook Business Account which you wish to be associated with your WhatsApp Cloud API Account and click on "Continue".
Step 4: Select your Whatsapp business account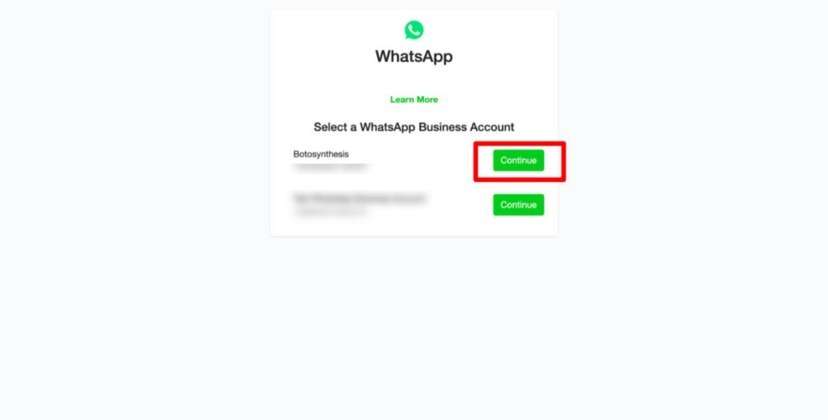 In the next step, you will need to select the WhatsApp account linked to your Facebook business account.
And done!
Your WhatsApp cloud API account has been successfully created!
Conclusion:
All three WhatsApp accounts have their own unique set of features and benefits. Personal accounts are ideal for individuals, while WhatsApp business accounts are ideal for small businesses, and WhatsApp cloud API accounts are ideal for those running a startup or enterprise with high message volumes.
Choose the type of account wisely! Or get expert advice — schedule a free call at botosynthesis.ai right away!