If your answer is NO, it's time to rethink.
I was listening to Elon Musk saying that "we are already a cyborg" at the 2016 Code Conference but I was not in agreement with him.
But now, 5 years later those words make much more sense than ever.
To Justify it let me do a simple comparison between an imaginary cyborg and a human using a science-fiction story. (If you are not interested in stories, you can jump directly to conclusion)
Story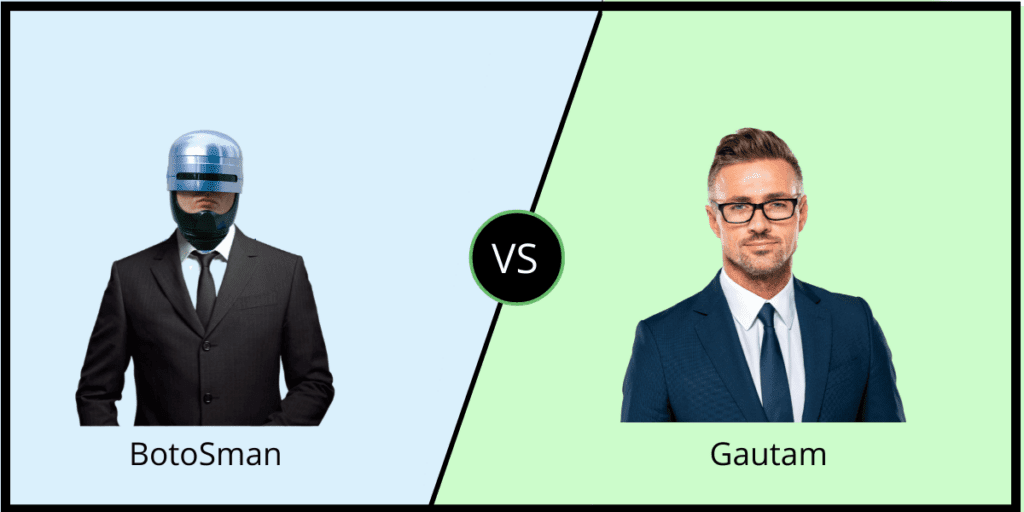 In our imaginary science-fiction story, we have a cyborg named BotosMan who will be working in an IT office like any other human being along with his human counterpart Gautam. This cyborg has all the capabilities that we can imagine in a sci-fi cyborg such as RoboCop.
BotoSMan boots up in the morning after a night-long charging session. He gets the agenda of the day directly through the internet
vs
Gautam wakes up in the morning and his agenda for the day is already there on his smartphone.
Based on the agenda it needs to decide a location for the meeting and it searches the internet for the best restaurant nearby and chooses the best one suggested by the search result.
vs
Similarly, he also needs to choose a location for the meeting and he finalizes the best restaurant according to his internet search.
Now it's time to go for the meeting and it gets the location directly fed in its system and starts driving through the best path suggested by maps.
vs
He puts the location in his car's smart dashboard and as he is not aware of the exact location, he starts driving through the best-suggested path.
In the meeting, it's making notes of all the important points and uploading them to his cloud server.
vs
Similarly, he's making notes on his tablet and it's getting uploaded on the cloud simultaneously.
It can get all of the important alerts and notifications directly in its system.
vs
He can get all of the important alerts and notifications directly on his smartwatch.
It can get information about pretty much anything using its Internet search.
vs
He can simply do a voice search from his smartwatch, earphones, glasses or smartphone to know about anything.
Ok, so I'll have to stop the story here and keep it for some other day.
Conclusion
If you have noticed, there is a great similarity in the above decision-making process, as most part of the technology that the two characters are using is exactly the same. And this is what Professor Pedro Domingos says about it in "Episode 1 of The Age of A.I.".
"The human and machine decision making is very tightly interwoven and I think this will only increase as we go forward"
— Pedro Domingos(Professor of Computer Science University of Washington)
According to me the reason that Elon Musk and Professor Domingos are saying this is because the smart devices that we possess are no more like external devices to us. But they are like an extension to our brains.
And because of our high dependence on these external organs our day to day functions have become like a cyborg.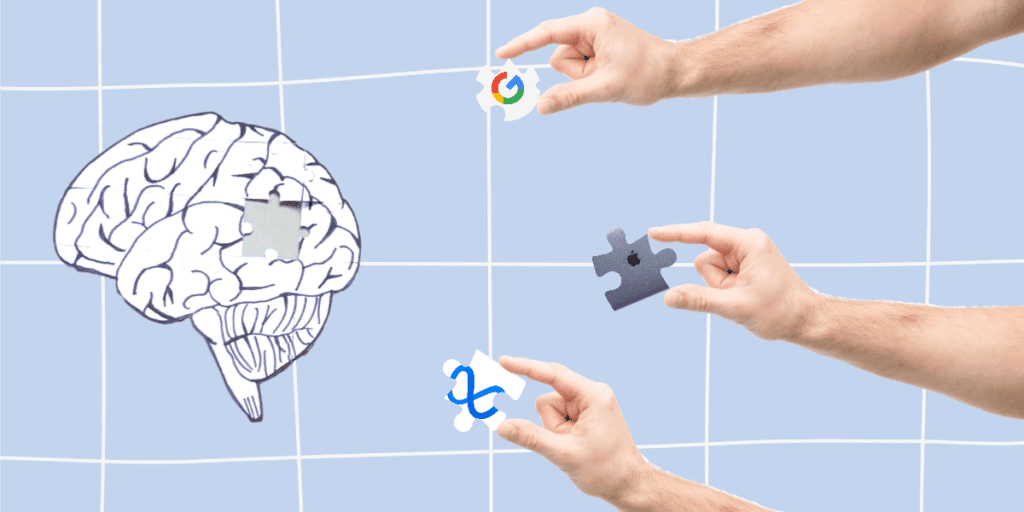 It started when we decided to use external storage devices to store all of the information which we conventionally used to remember. We started storing information like contact numbers, addresses, emails etc. on our mobile phones and now we would barely remember all such details.
As we have already started relying heavily on technology for decisions making it is raising concerns that in the long run, we may get so habitual of tech-powered decision making that we might not be able to make basic decisions on our own.
But there is always the bright side of technology as well and we can't ignore that.
One of the biggest advocates of this technology is the world's first cyborg Neil Harbisson and this is what he has to say.
"Life will be much more exciting when we stop creating apps for our mobile phones and we start creating apps for our own body…."
"…So I encourage you to think about which senses you'd like to extend, I encourage you to become a cyborg. You won't be alone."
— Neil Harbisson
Well, I personally believe the entire AI tech revolution is for the benefit of human society and we should be openly welcoming it into our lives.
And at Botosynthesis we believe…Let AI Do It For you!
So what do you think? are you a cyborg? or are you excited to be one? or does it scare you? Please let me know your thoughts regarding the same.