Instagram's ever-increasing popularity and a variety of new features have made it a driving force for brands.
Many influencers and businesses use Instagram as a medium for audience interaction, engagement, and sales.
It is not surprising that Instagram chatbots have become a hot topic in the market!
But what exactly is an Instagram chatbot?
In this article, we'll talk about Instagram chatbots, their advantages, and how to get one for your business.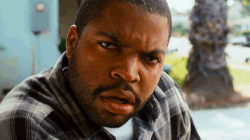 What are Instagram Chatbots?
An Instagram chatbot is a computer software that AUTOMATICALLY converses with the audience on your Instagram profile.
They assist brands in giving a more personalised experience to customers and increasing customer engagement by providing instant responses to their queries 24/7 and automatically replying to every comment and story mentions.
How to add a Chatbot to Instagram?
Instagram does not have a proper framework for creating bots right within the platform.
You're probably wondering how businesses are automating their Instagram presence, Right?
They most likely have some automation tools running on their server.
Warning: Instagram considers such tools to be unethical and immediately suspends the account if they are detected!
Relax now! There is an authorised way to do this as well!
Using Instagram automation with verified platforms like Botosynthesis is absolutely legal!
You just need to collaborate with service providers, such as botosynthesis, to get a chatbot for your Instagram profile.
Platforms like Botosynthesis use the official API provided by Meta in a completely authentic way.
Even Instagram supports such automation, as it doesn't work against Instagram guidelines at all!
Why should you use an Instagram chatbot?
Let's look at some Instagram facts to help address the question, "Why Instagram Chatbots?"
Instagram has more than 1 billion active users each month, which is more than Twitter, Pinterest, or any other social networking platform.
63% of Instagram users log in at least once every day.
200 million Instagram users reach at least one business account daily.
Every month, 133 million Instagram users click on shopping-related posts.
On average, Instagram users spend 29 minutes on the platform every day.
Instagram says that nearly half of the people they surveyed use their app to shop every week.
80% of Instagram users use the platform to find out about trendy items to buy.
Let's explore their advantages in more detail:
Instagram users will find it simple to communicate with brands while using the app and ask questions to clear up any confusion. This solution helps businesses in increasing sales and customer satisfaction rates.
Helps businesses reach customers in their preferred way, that is, through messaging platforms.
Improve customer service by answering all your customer's queries about your products and offering 24/7 instant assistance.
Businesses can easily conduct surveys, gather customer feedback on their goods and services, and make better data-driven decisions.
Chatbot's personalised messaging systems enhance lead generation, lead nurturing, and service quality.
Brands can communicate with customers and respond to their questions around the world, 24/7, in any language.
Without worrying about hiring enough staff to meet incoming demands, expand your firm into new market categories.
Unlike humans, chatbots can handle a large number of queries at the same time without delay, without error, and with patience.
By lowering the number of executives required to field queries, the overall operational costs can be reduced up to 30% with Instagram chatbots!
Previously, it was impossible to automate on Instagram; businesses had to do it by employing unethical automation software available in the market, which is risky in the long term.
But no need to worry now!
To get an Instagram chatbot for your business the legal way or to learn more about it – contact us!